Strict Standards
: Non-static method fileio::read_file() should not be called statically in
/www/htdocs/sgraman/blog/scripts/sb_fileio.php
on line
13
Strict Standards
: Non-static method arrays::explode_key() should not be called statically in
/www/htdocs/sgraman/blog/scripts/sb_entry.php
on line
254
Strict Standards
: Non-static method fileio::read_file() should not be called statically in
/www/htdocs/sgraman/blog/scripts/sb_fileio.php
on line
13
Strict Standards
: Non-static method fileio::read_file() should not be called statically in
/www/htdocs/sgraman/blog/scripts/sb_fileio.php
on line
13
Strict Standards
: Non-static method fileio::read_file() should not be called statically in
/www/htdocs/sgraman/blog/scripts/sb_fileio.php
on line
13
Strict Standards
: Non-static method fileio::file_listing() should not be called statically in
/www/htdocs/sgraman/blog/scripts/sb_fileio.php
on line
29
Strict Standards
: Non-static method fileio::file_listing() should not be called statically in
/www/htdocs/sgraman/blog/scripts/sb_fileio.php
on line
29
Strict Standards
: Non-static method fileio::read_file() should not be called statically in
/www/htdocs/sgraman/blog/scripts/sb_fileio.php
on line
13
Strict Standards
: Non-static method fileio::write_file() should not be called statically in
/www/htdocs/sgraman/blog/scripts/sb_fileio.php
on line
17
Strict Standards
: Non-static method fileio::make_dir() should not be called statically in
/www/htdocs/sgraman/blog/scripts/classes/fileio.php
on line
70
Strict Standards
: Non-static method fileio::read_file() should not be called statically in
/www/htdocs/sgraman/blog/scripts/sb_fileio.php
on line
13
Strict Standards
: Non-static method arrays::explode_key() should not be called statically in
/www/htdocs/sgraman/blog/scripts/sb_entry.php
on line
254
Strict Standards
: Non-static method fileio::strip_extension() should not be called statically in
/www/htdocs/sgraman/blog/scripts/sb_fileio.php
on line
41
Strict Standards
: Non-static method fileio::read_file() should not be called statically in
/www/htdocs/sgraman/blog/scripts/sb_fileio.php
on line
13
Strict Standards
: Non-static method fileio::read_file() should not be called statically in
/www/htdocs/sgraman/blog/scripts/sb_fileio.php
on line
13

Kelly Groucutt died on the afternoon of 19th February 2009 following a heart attack. Kelly who? Kelly was one of the pillar stone members of British pop/rock group Electric Light Orchestra during their peak in the 70's and 80's. He joined ELO on their 5th album "Face The Music" in 1975 and stayed on playing on "A New World Record" (1976), "Out Of The Blue" (1977), "Discovery" (1979), "Time" (1981) and "Secret Messages" (1983). Kelly's most notable contribution apart from playing Bass guitar was his voice, he had an excellent falsetto, as heard in "Rockaria!". He also sang lead in concert to the joy of the audiance.
I only found out this news today. ELO was and still is one of my big favorite rock bands. When I was a teenager I didn't care much for pop or rock but listen more often to classical music. I have a good friend who one day back in -77 said "I want you to listen to this one song, it's really good". "Nah", I said, "don't like pop music". But he insisted, so I said ok, and then he played "Mr Blue Sky" with ELO and I was sold. All the time since that moment it has been ELO for me and I never heard any better band with a possible exception for Pink Floyd.
During the years in ELO Kelly also released his one and only solo album with his own songs, played by most of the ELO band members. After leaving ELO Kelly continue play and perform music being member of different bands, some of those with connection to ELO, until his unexpected passing.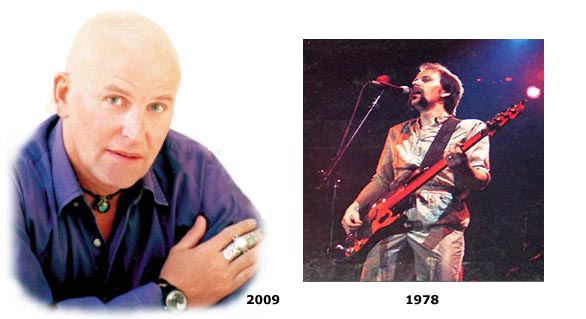 ---
Är väl ganska lämpligt att säga grattis till lillkillen, så grattis!
Jag hoppas att allting är bra med dig och resten av din familj.
Anledningen till att jag skriver är att vi har fått en uppgift i skolan där vi ska göra en uppsats om kulturmöten. Och jag bestämde mig för att jämföra två olika kulturer. Då kom jag att tänka på Fali. Ifall det är okej för henne såklart, så hade det varit jätte roligt om hon hade velat svara på några frågor angående hur det är att bo i afrika och att växa upp där (för det har hon gjort väl?). Uppsatsen kommer vara inriktad på uppväxtvillkor så jag kommer jämföra sverige och afrika då. Du får jätte gärna fråga henne och se ifall hon tycker det är okej för det hade varit till jätte stor hjälp för mig.
Krama alla från mig!
/ Tami
---
Add Comment
Fill out the form below to add your own comments.
Strict Standards
: Non-static method fileio::read_file() should not be called statically in
/www/htdocs/sgraman/blog/scripts/sb_fileio.php
on line
13
---