Let me tell you a little about myself ...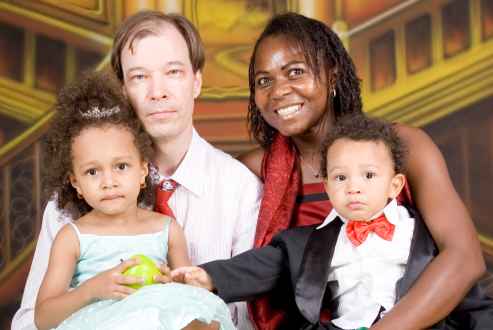 I come from a place you probably never heard of, it's called Norrköping and could be found in beautiful Sweden. Most of the time I lived in beautiful Stockholm, the capitol of Sweden. As you might have guessed already, I love my country, but I still went working abroad for many years. In 1997 I got an opportunity to work in Munich, Germany for my company Compaq. After 7,5 years in Munich I was asked if I wanted to take a position in Taiwan, and after checking with my family I accepted. We lived in Taipei for more then 3 years and we like it very much here. Despite typhons and earthquakes... But now I'm back in Stockholm, the kids are growing up and needs to prepare for school.
I like computers, maybe that's why I worked at Compaq and Hewlett-Packard, the biggest PC manufacturer in the world. In Munich I worked as a System Engineer, testing and building new Presario products for the Swedish and European market. Before that I worked as Consumer Manager at Compaq CareCenter in Stockholm, sitting by the phone almost all day answering all kind of questions. I became a HP employee when the two companies merged and I got also specialized in operating systems. In Taipei I worked in HP Consumer Notebook division and it was really interesting work. The whole Taiwan experiance was a fantastic thing to have done.
I'm very lucky to be able to see the world with my family, performing what essensially is my hobby. Sadly, I had to leave HP when I came back to Sweden as they couldn't offer any job here so now I work at Skandinaviska Enskilda Banken at their computer workstation division. I feel good about changing industry while still being a computer guy and I think I'm gonna enjoy this possition a lot.
For those interested in my professional carrier, please visit my LinkedIn profile.
---
| Contact and Feedback |